1) On our mapping platform, you may select either to search by state, county or MSA (metropolitan statistical area).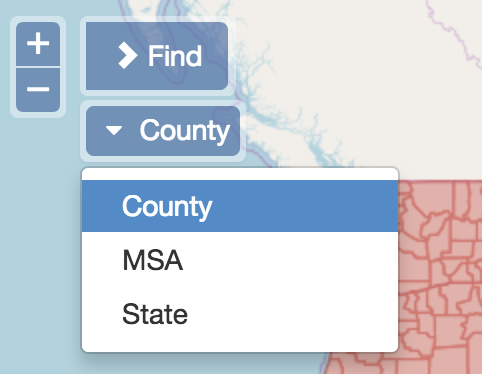 2) Using the search bar, find the areas you want to include in your report. When searched for, they will show up highlighted yellow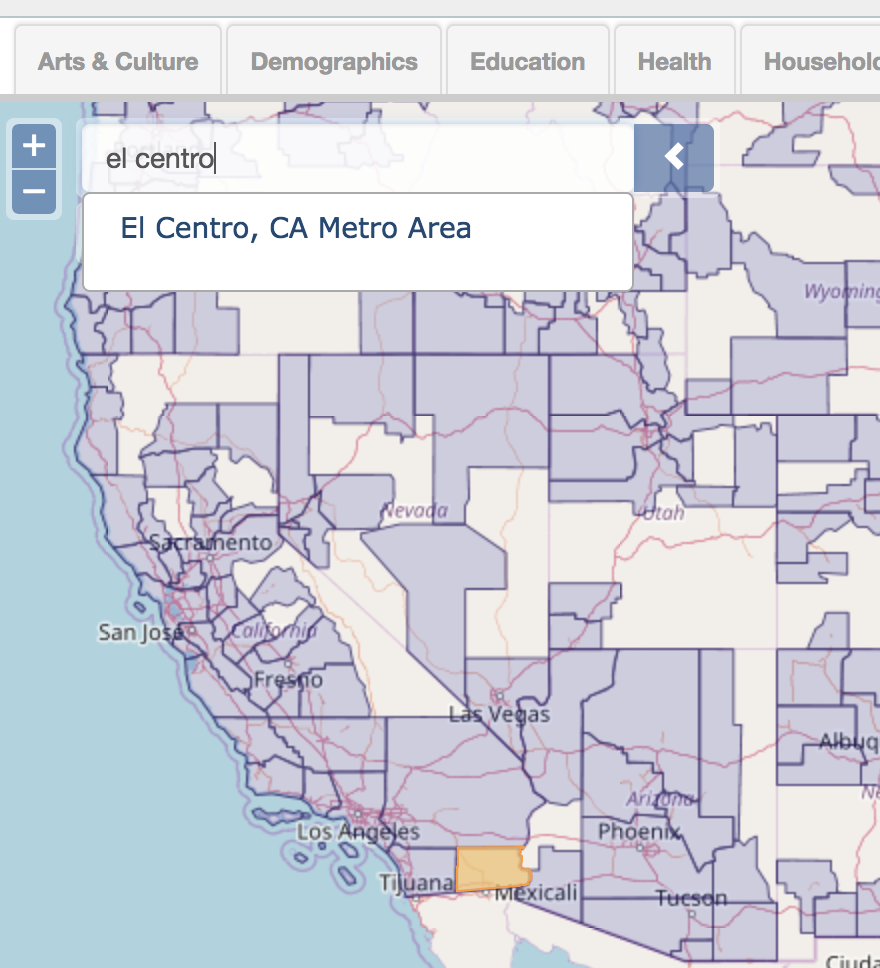 3) Now you must manually select the highlighted region with our select/unselect tool. Once selected, the region will be included in your report. If there are some you don't want to include that show up, remove them with the unselect tool.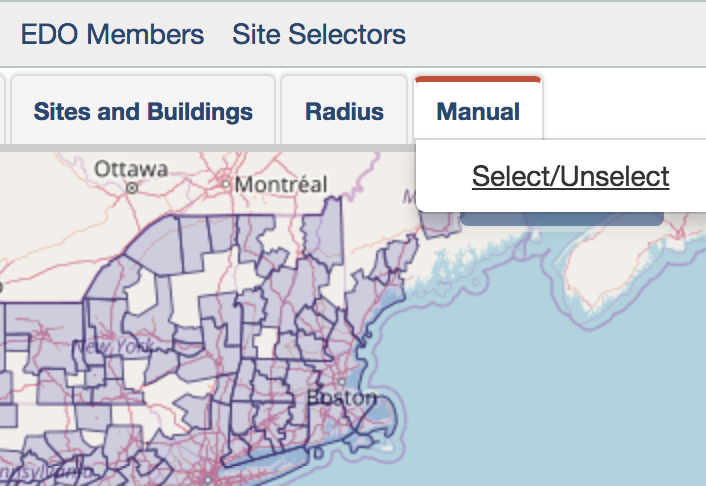 (remember you have to click on the + or - so that it appears highlighted blue in order to actually use the tool)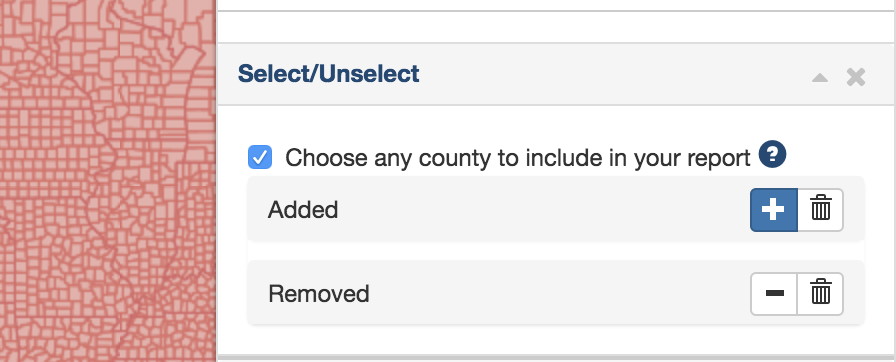 4) Make sure you uncheck "Choose any MSA/County to include in your report"

If you don't uncheck the box, all other areas will be included once you add additional data points.

5) Under the a particular tab, select the data points that are of interest to you. In the example below, see how low level OES data can be found under "Total Employment by Occupation."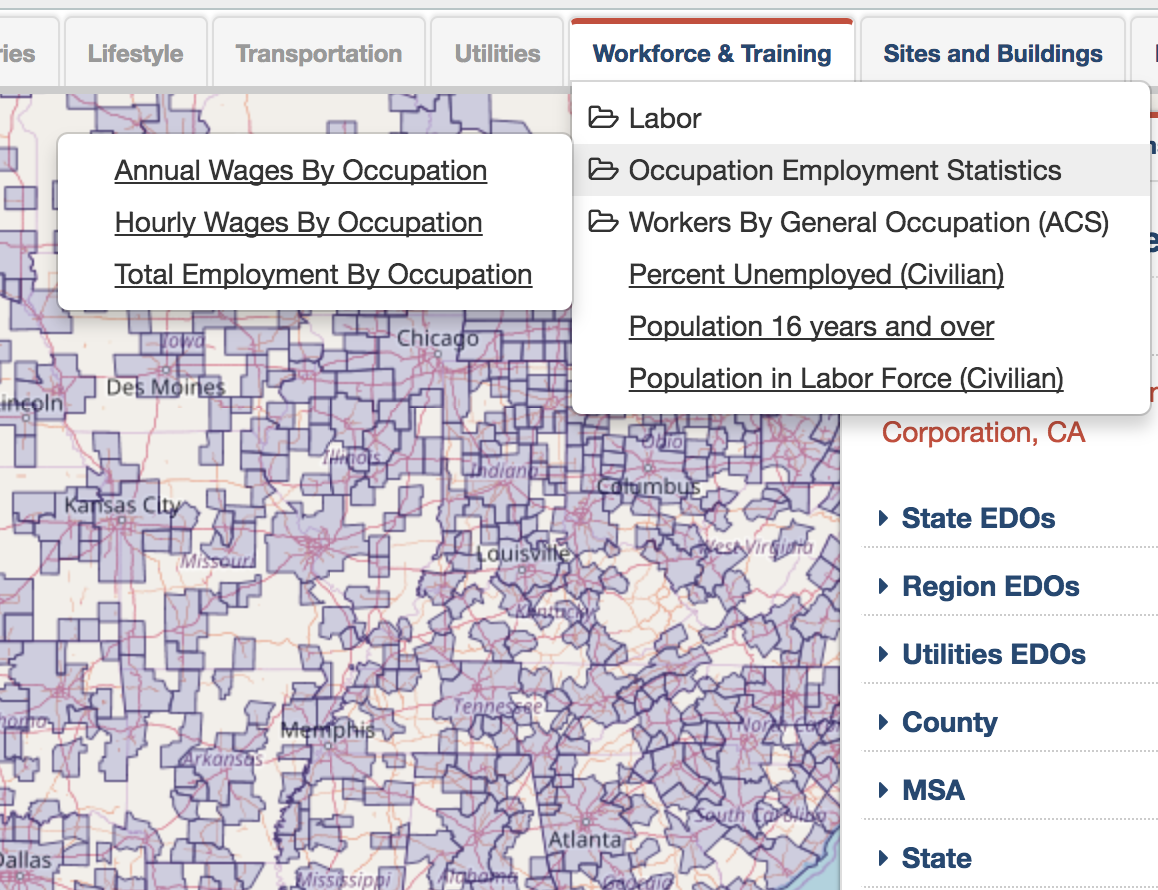 6) Once everything of interest has been selected, click the "Print/Export" button to export your report.